Buisness can find a great deal at auctions.  Many business owners often forget to check local actions where you can find the deal of a lifetime.  Of course, you can do your homework but just like anything else, in order to be a great business owner you need to wear multiple hats.    Not only can you find cars at auctions but you can also find boats, jet skies, buses, industrial machinery
Not only can you find cars at auctions but you can also find boats, jet skies, buses, industrial machinery, farming equipment, motorcycles, sports equipment (Zamboni's :)) or anything that you may need for your business.  Did I forget to mention office equipment.
Recently I was at an auction in the City of Naperville, Illinois.  The police action there had a great variety of trucking equipment for the picking.   I was impressed with the amount of equipment that was available for the auction.  Apparently the city was purchasing new equipment and auctioning off the old.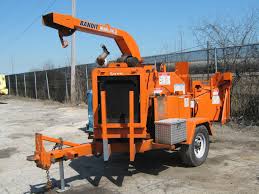 On my coffee break at the auction,  I meet a local business owner who was bidding on some of the cities equipment.  Todd,  the owner of Naperville Tree Care.com,  was hoping to purchase a truck and a wood chipper that the city of Naperville no longer had a use for.   It was a deal… only a fraction of the price for the cost of a new one.  Todd told me that over the years he had been able to build up his business significantly with just making smart decisions with purchasing equipment, and hunting at auctions as far as a half state away.   When I asked him how he had become so successful in finding all these deals he said  "Just getting off your ass and find the deals" … he proclaimed.
I think that is a lesson that all business owners can learn when it comes to being economical and smart with your money.  Sometimes purchasing the newest and shiniest thing is  not the smartest decision when handling your business.   I encourage everyone, especially if you a business owner, to check out your local auction listing and search for the deals often.    When your competition is running to the bank to mortgage the new piece of equipment you can be running to the action and only paying pennies on the dollar for a new piece of equipment.
And oh yea.  This picture is just for fun.   Click here to return to the home page.